The next What To Do About Your Brain-Injured Child Course, which begins with registration on Sunday, 30 March 2014, will be held at the Bayview on the Park hotel in Melbourne. The course for parents who struggle with some of the most challenging questions about how to help their brain-injured-child, will be held from Monday to Friday, 31 March – 4 April.
Grow Foundation will once again sponsor the event to help keep costs down for attending parents.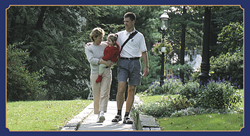 Is Your Child A Candidate?
The course was even better than I expected. This was one of the best weeks of my life because I'm now equipped with the knowledge to make my son well. Mrs. Jodi Kukla, USA
Melbourne, Australia (PRWEB) January 29, 2014
What To Do About Your Brain-Injured Child is a comprehensive course that provides parents with vital information on how to significantly increase their child's mobility, intelligence, and social growth, and how to improve their child's health and physical growth.
Information about the course is can be found at WTD Course Australia
For parents who have already attended the course and who are ready for the next step in their home program, The Institutes will offer Lecture Series II. Registration for Lecture Series II will be held on 30 March 2014. The lectures will be held on Monday, 31 March and Tuesday 1 April at the same hotel.
The Institutes for the Achievement of Human Potential is a group of nonprofit institutes founded by Glenn Doman in 1955. The Institutes is internationally known for its pioneering work in child brain development and for its programs to help brain-injured children achieve wellness.
Glenn Doman authored the groundbreaking book "What To Do About Your Brain-Injured Child".
This book is translated into a dozen languages and has been used successfully by thousands of families to help their hurt children to get better.
The Institutes strongly believes that:
Children do best at home with their mothers and fathers.
When parents know how to provide an ideal environment for brain growth, they are the best teachers for their child.
When the family learns how to work as a team, parents can achieve significant results.
The family is the answer – not the problem.
The Institutes serves children from all over the world. The Institutes offers courses for parents in Philadelphia, Italy, Japan, Mexico, Spain, Singapore, Russia, and Australia.
The international headquarters is located in Philadelphia, Pennsylvania, USA. Approved branches of The Institutes are the European Institute in Fauglia, Italy; and The Doman Kenkyusho in Tokyo and Kobe, Japan. Official offices of The Institutes are in Aguascalientes, Mexico, and Madrid, Spain.